The Breakdown
Adventurespiel

Titel:

The Breakdown


Eingestellt am: 07.05.2011, 12:40
Lizenz:

Freeware


Downloads: 5044x

---
The Breakdown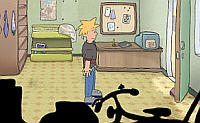 Beschreibung :



The Breakdown ist ein klassisches Point and Click Adventure wie wir es aus guten alten Zeiten gewohnt sind. Ihr spielt einen coolen Jungen mit komischer Frisur der dabei ist sein Lotterie-Ticket noch rechtzeitig einzulösen, denn er ist ein wenig chaotisch und hat's fast verpennt. Natürlich läuft da nicht alles glatt und somit haben wir die Aufgabe es zu lösen.

Ein Bug gleich der leider nie behoben wurde:

In version 0.99 there's a little bug with the inventory system when there's more than one row of items visible. If you move your mouse cursor up just so that the inventory pops up and immediately move your mouse down, the inventory disappears before you can select an item from the 2nd row. As a workaround, to prevent the inventory from disappearing too quickly, move your mouse all the way up to the top of the screen and only then move it downwards.

Auf gut deutsch: Wenn euer Inventory so groß ist das es eine Zweite Linie aufmacht gibt es einen Bug mit der Maus den ihr beheben könnt wenn ihr erst ganz nach oben mit der Maus scrollt und dann von dort aus runter auf das Inventory und nicht von unten gleich das Menü aufrufen.




Features :
- schöne Comic-Grafik
- Soundtrack
- unterhaltsame Rätsel

Anforderungen :
- Windows 98/2000/XP/Vista
- Prozessor 400 Mhz
- 64 MB Ram
- Grafikkarte mit 12MB Ram
- DirectX

Screenshots :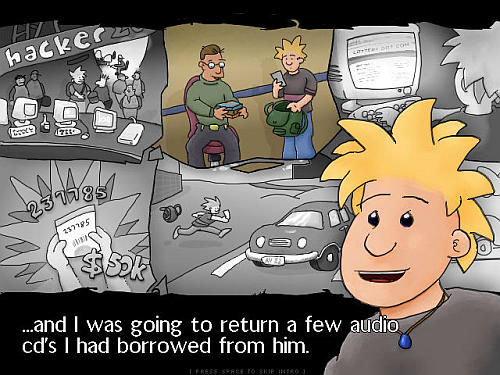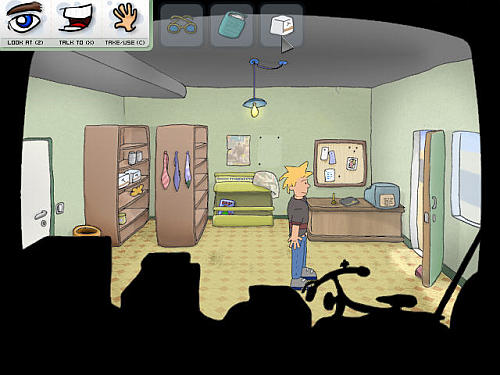 Entwicklerseiten :



Download mit Downloadmanager :

Download (Windows) - (14 MB)



Titel:

Brakdown


User:

gdjnjd


Eingestellt am: 30.07.2012, 16:11

---
Super spiel schade das es so kurz ist.